I am slowly learning about outdoor landscaping and how to accomplish a vision within a space. Our backyard is my first major endeavor upon this path and at nearly a 1/4 acre I have room to do many things. One of the main missing pieces are the water features I want to have.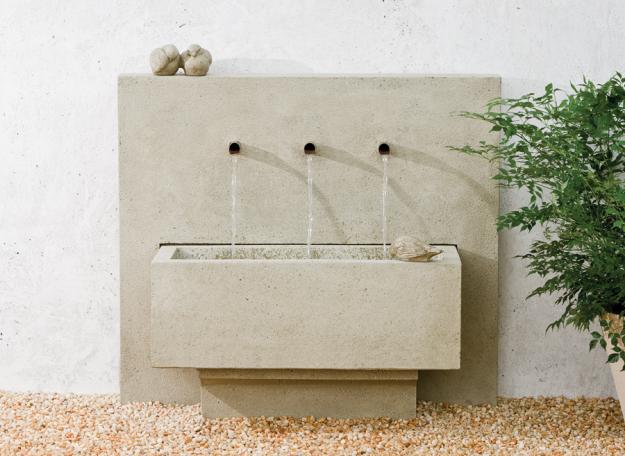 I already have a hole dug for a pond and am saving my pennies for the remaining pieces of that puzzle. Mainly the pond liner, piping, upper pool/skimmer and pumps. Across the yard from our pergola I want to install a wall fountain of some sort. Right now we are thinking of the classical lion head but the array of choices has grown in the last several years. For instance, the
article from Garden Design
shows just 5 fountains and I am really starting to dig the goat head fountain, though my favorite is #4, the clear ball fountain.
Since I am going for a mostly Italian/Mediterranean feeling (on a Colorado property!) my eye gets drawn to art/fountain pieces like the lion head, the goat head and even just the simple 3 or 4 spigot fountains. What are some of your favorite water features for a backyard?